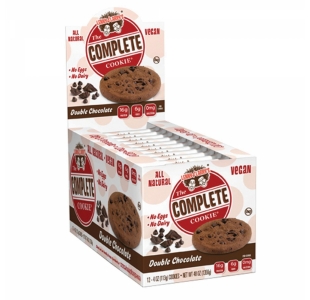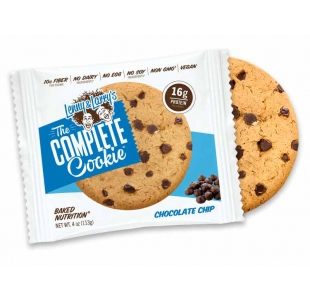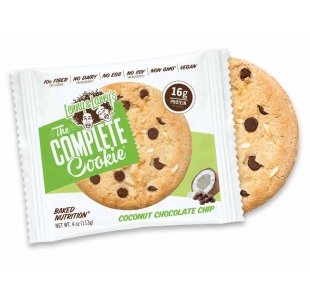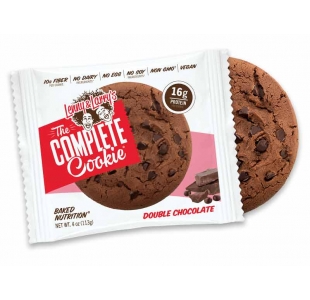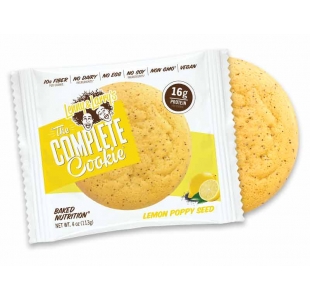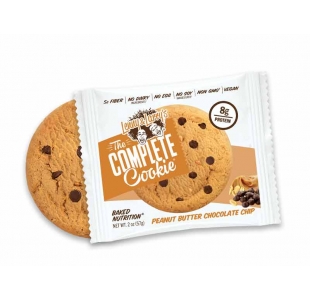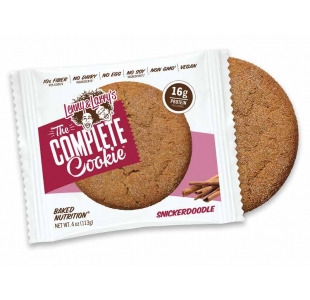 Made with completely natural ingredients, freshly baked, high in protein and without any sugar alcohols - these delicious protein cookies make a great alternative to protein bars. Each bar is high in protein and fibre and with zero trans fats and vegan friendly.
Read more
Product info
Nutrition
Directions
Comments (0)
Price match
Lenny & Larry's delicious Complete Cookies are full to the brim with fresh-baked natural ingredients.
Lenny & Larry's aim to help people understand what healthy snacks really should have as their ingredients. Whether these claims relate to protein, sugar alcohols or the term 'all natural', their aim is to help set the record straight.
Lenny & Larry's products are good for you. They are made with completely natural ingredients, are freshly baked, high in protein and void of sugar alcohols. The range includes cookies and brownies to deliver high protein, delicious snacks for all levels of fitness! Great for snacking at any time of the day, as well as being convenient pre/post-workout nutrition choices.
Delicious fresh-baked flavours with all-natural ingredients
High in protein and fibre
Zero trans fats
Non-GMO
Vegan and Vegetarian friendly with no dairy or egg
Kosher
No high-fructose corn syrup
No cholesterol
No artificial sweeteners
No sugar alcohols
Made using sustainable palm oil
Go to the Lenny and Larry's website.
Please note: ingredients may vary between flavours, and contains tree nuts, wheat and soya. Cookies are produced in a facility that also processes tree nuts, soy, milk and eggs.
25 loyality points for this product
Buy more, save more!
Buy now