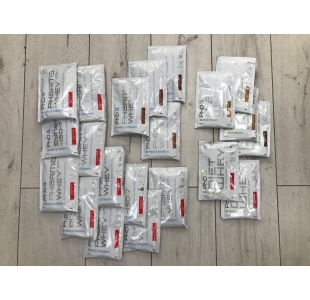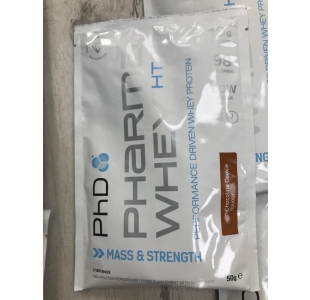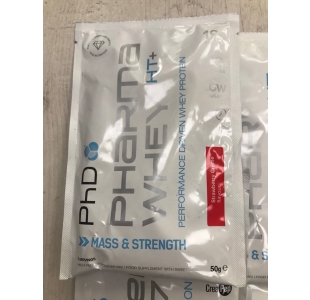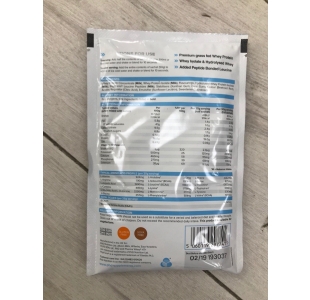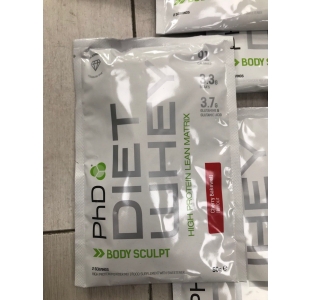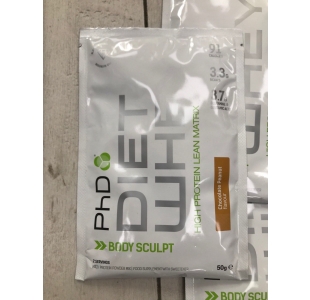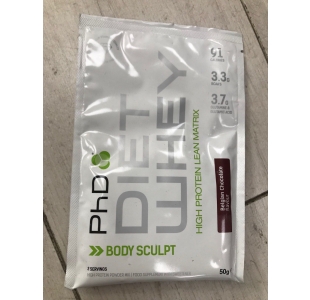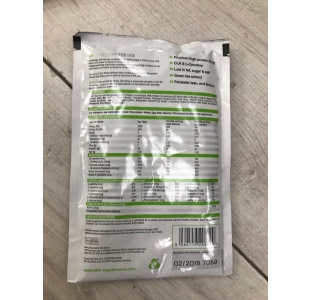 Exclusive PhD bundle from Well Fit. This great value bundle includes 15 x Pharma Performance Whey Protein HT sachets and 6 x Diet Whey Lean Protein Sachets in a range of delicious flavours. (Bundle 16)
Read more
Product info
Nutrition
Directions
Comments (0)
Price match
PhD™ 15 x Pharma Performance Whey Protein HT + 6 x Diet Whey Lean Protein (Bundle 16)
This bundle contains 15 x Pharma Performance Whey Protein in Strawberry Creme (11) and Chocolate Cookie (4).
It also contains 6 x Diet Whey Lean Protein in Belgian Chocolate (1), Chocolate Peanut (3) and Cherry Bakewell (2).
Pharma Whey® HT+ was the very first product off the PhD pipeline when the brand was launched in March 2006. Since this day it has gone on to become one of Europe's favourite whey protein products, with an award winning taste and performance driven formula.
Brand new and improved Pharma Whey® HT+ has recently been updated to include whey protein from only grass fed cows and we have removed hydrolysed wheat protein (thereby removing the gluten from the product) and have replaced soya lecithin as the emulsifier, with sunflower lecithin to remove allergens from the product yet still retained the great texture and mouth feel that Pharma Whey® HT+ has always had.
Whey Isolate, Whey Concentrate and Hydrolysed Whey Isolate blend
Great tasting and versatile, use as a shake or in recipes
Contains added Leucine peptides for a superior muscle building effect
Gluten free, soya free and suitable for vegetarians
PhD Diet Whey delivers a multitude of benefits. Not only does Diet Whey deliver 36g of quality protein per serving, but the protein derives from multiple sources giving you a variety of proteins that release into the blood stream at different stages which offer that drip feed effect of amino acids.
PhD Diet Whey only contains 6g carbs per super serving and less than 200 calories, it is really macro-friendly & could fit into anybody's nutrition plan; whether you're carb cycling, following a ketogenic (keto) diet or just looking for something tasty that's low in calories, Diet Whey is the perfect option. Diet Whey also delivers Flaxseed, CLA, L-Carnitine and Green Tea Extract which all support fat loss.
The original and still best Diet Whey
Market-leading taste and mixability
Perfect macros, only 91 calories per serving and less than 3g carbs
Contains added CLA, Flaxseed and L-Carnitine
Diet Whey is a high protein, low carb, low calorie protein shake that assists fat loss. Diet Whey has been & still is the market leading product of its kind. PhD Diet Whey can be used by both men and women who are either targeting fat loss or looking to maintain a lean physique, year-round.
Suitable for Vegetarians.
See the PhD website.
Buy more, save more!
Buy now