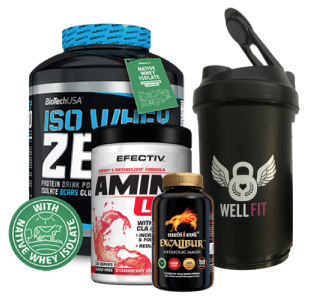 Kick start your weight loss journey with our extra value Weight Loss Bundle. With everything you need to support your new and improved fitness regime.
Read more
Product info
Nutrition
Directions
Comments (0)
Price match
Your weight loss journey starts here with out great value weight loss bundle from some of our biggest brands. We've selected these products from our best sellers, with great feedback from our Well Fit customers, we've bundled them all together in one perfect package so you can save £££s.
Simply select the Iso Whey flavour from the great range on offer and save 12% with our exclusive Well Fit Weight Loss Stack.
The package includes the following:
For more information simply click on each product.
Buy more, save more!
Buy now