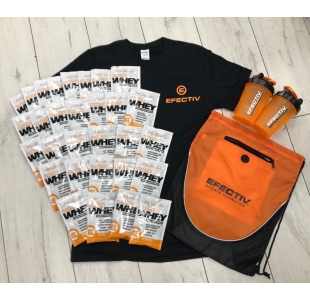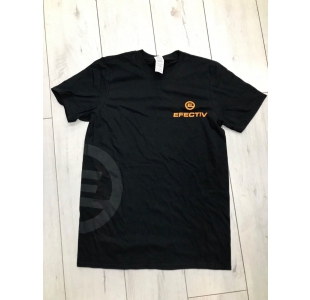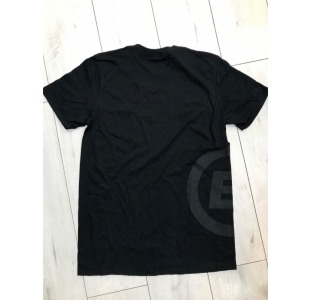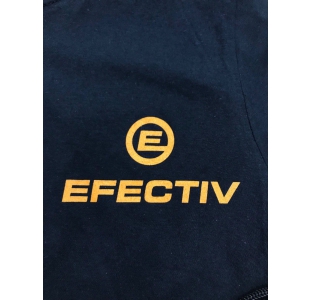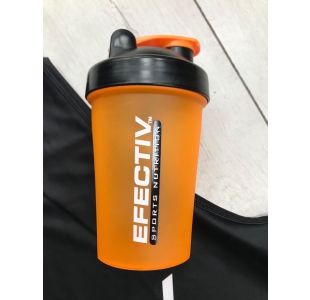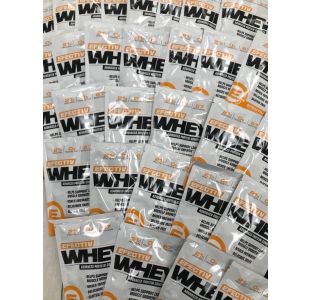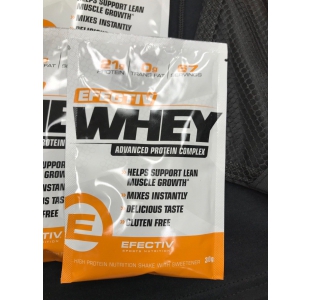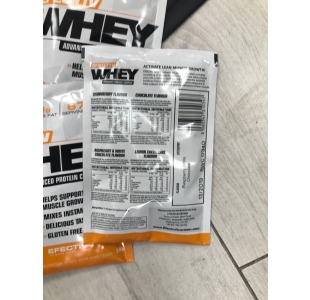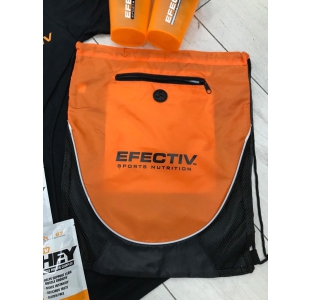 This is an exclusive Efectiv™ bundle includes 30 perfectly sized Whey Protein portions, a black cotton branded T-Shirt, and Efectiv Gym Bag plus a free Efectiv Shaker! Available exclusively from Well Fit Protein Shops! (Bundle 1) 
Read more
Product info
Nutrition
Directions
Comments (0)
Price match
This is an exclusive Efectiv™ Whey Protein bundle that includes a branded T-Shirt + Bag + Shaker! Available exclusively from Well Fit Protein Shops! (Bundle 1)
This game changing Protein Whey from Efectiv is so creamy it can be mixed with water, with an advanced protein complex consisting of highly bioavailable whey protein and milk proteins. Each serving provides the essential building blocks, amino acids, and protein necessary to help support the growth and maintenance of lean muscle.
This great bundle includes 30 perfectly sized portions of Efectiv Advanced Whey Protein, a great quality cotton gym t-shirt in size L, an Efectiv gym bag and a free Efectiv Shaker!
Professional series formula
Helps support lean muscle growth
Mixes instantly
Delicious tasting flavours
Gluten free
21g protein in each shake
Perfect to grab and go!
Whether you mix with water, milk or your favourite beverage, Efectiv Whey has been developed to mix instantly and smoothly, ensuring it reduces any potential digestion problems associated with other inferior protein products. Efectic uses only the latest flavour technologies to ensure you enjoy every delicious mouthful, possibly the most important factor when you are consuming up to three shakes per day.
These sachets are perfect portion sized protein, great for grabbing and running to the gym!
Buy more, save more!
Buy now