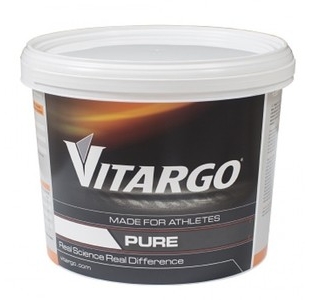 Vitargo Pure Carb Powder is an easy and convenient way to add as much product as you need to your drink or protein shake depending on how much you want to carbo-load.
Read more
Product info
Nutrition
Directions
Comments (0)
Price match
Whether you're an endurance athlete looking for more energy, or a bodybuilder looking to quickly refill glycogen storages and achieve the glycemic peak for increased protein synthesis and muscle gains, Vitargo Pure is for you – as it is for the thousands of elite athletes, including powerlifters, competitive bodybuilders and Olympic medalists. Vitargo Pure offers pure Vitargo Carbohydrates with no additions and virtually zero sugars, zero fat and zero protein.
Vitargo comes in a convenient powder so you can add as much as you need to your drink (or protein shake) depending on how much you want to carbo-load.
100% Vitargo
Better than maltodextrine and dextrose
Quicker glycogen replenishment
Rapid stomach emptying - quick energy
Buy more, save more!
Buy now