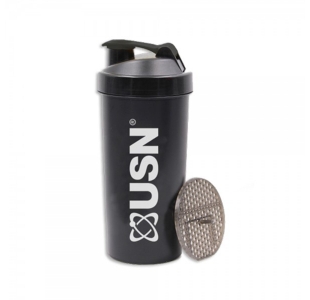 As USN will tell you, bigger gains needs a bigger shaker, which is exactly what you have with USN's Mega Protein Shaker Bottle, available in Black with its large 1 litre capacity.
Read more
Product info
Nutrition
Comments (0)
Price match
Bigger gains need a bigger shaker. USN's Mega Shaker holds a huge 1 litre, making it perfect for hydrating, mixing bigger serving sizes and making sure you can take your shakes how and when YOU want to!
1 Litre Capacity
Two Colour Options: Blue and Black
Perfect to Accommodate Bigger Serving Sizes
Buy more, save more!
Buy now