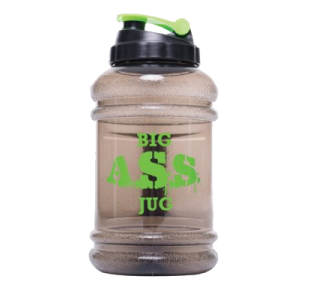 Big A.S.S. Jug Water / Protein Shaker Bottle 2.7L capacity, idea for all your pre, intra and post workout mixes - BPA Free.
Read more
Product info
Comments (0)
Price match
Introducing Big A.S.S jugs (Big Aminos, stims and shakes) your one stop jug for all your favourite pre/intra/post beverages or simply to keep hydrated throughout the day.
With a handy shaker lid top and BPA free.
Buy more, save more!
Buy now