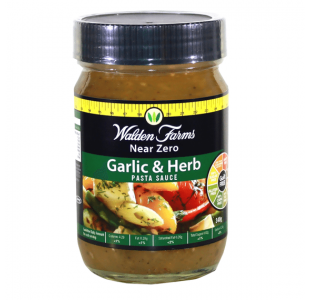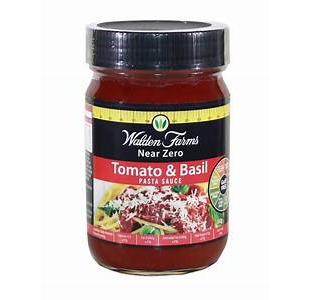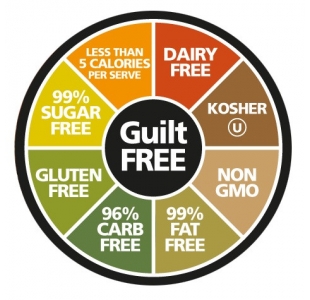 Enjoy Walden Farms great range of low fat, low sugar and low pasta sauces. Made with delicious ingredients and gluten free this is a great sauce with no calories, no fat, no sugar, carbs or gluten.
Read more
Product info
Nutrition
Directions
Comments (0)
Price match
Walden Farms is almost free of sugar and fat, and most importantly it contains next to no calories, carbohydrates, sugars, gluten or fat of any kind!
New Walden Farms Garlic & Herb Sauce has the perfect balance of minced garlic, chopped onion, savoury herbs & spices including oregano and parsley. Perfect for Scampi, a marinade or stir-fry sauce for beef, chicken, fish and veggies.
Switch and save hundreds of calories every time, "The Walden Way."
Low calorie with <4 kcal per serving!
Fat free, carb free and gluten free
Sugar free and with no calories
Dairy free, gluten free, kosher and non-GMO
Vegan friendly
Buy more, save more!
Buy now